THE MINDSET & STRATEGY THAT LEADS TO MAKING MONEY FOR DRIVEN ENTREPRENEURS COMMITTED TO CREATING A LIFE OF FREEDOM AND SUCCESS ON THEIR OWN TERMS.
"You are the master of your own destiny" – Napoleon Hill
You.

You have always known, for as long as you can remember, that you are different from the others – the ones who silently go through life like a hamster on a spinning wheel, eyes slightly dulled by the boredom which results from a mundane life.

You knew,

You KNOW,

That you are meant for more.

That within you there's a burning desire
FOR FREEDOM AND SUCCESS.
And I bet you're a damned genius!

You see things that others can't.

Opportunities that your loved ones squint at, stating you're delusional.

Ways of doing that has not been tried and tested, yet in your gut you're convinced it can work.

But there's more to the story than meets the eye.

I also happen to know that you have no wish to be a slave to a machine.
HELL NO!
You desire to have the whole caboodle – business, body, adventure, lifestyle, deep and fulfilling connection, passion, luxury and pampering.

And you want to build it your way.

Which is how it should be Darling.

For more than a decade I've been working with entrepreneurs who had a dream.

A dream that nobody else believed in.

A dream that only they could see.

And every time that they tried to do it the way it was taught in school, they felt washed out, lacklustre, exhausted and defeated.

Which is why they work with me.
I'm that bitch who NEVER SAYS NEVER.
That's because I see YOU.

The real you.

The you that will move mountains and create magic when you give yourself the motherfucking permission to trust yourself, to believe in yourself, and to unleash the power that has always been inside of you!

After all, entrepreneurship is for the creatives, the artists, the magicians, who are willing to do it differently because they know that what they do, what they sell, makes a difference in the world. Plus they're willing to do it in a way that is a win for them and a win for their clients.

THIS is how we create abundance, wealth, thrive, in our lifetime.
I BELIEVE THAT THIS IS YOUR TIME TO THRIVE.
If you say YES to you.


The Mindset, Business & Money Evolution is for driven entrepreneurs who are done with all the overwhelm, the self-doubt, the daily confusion, the insanity, that comes from not knowing where to start and what to do next, so that they can create thriving businesses with a rock-solid foundation, flow of income and an exhilarating future vision.

THIS is where I bring together two decades of business building, personal development, high performance and freedom creation, with the sole intention of liberating committed entrepreneurs who DESERVE to succeed!

Because honestly, it's NOT rocket science.

There's simply some core mindset pieces and foundational pillars that need to be in place for you to THINK like a successful entrepreneur, SPEAK like a successful entrepreneur, take ACTION like a successful entrepreneur, and BE a successful entrepreneur.

The Mindset, Business & Money Evolution is a layering on of the structures and the strategies of business building along with the mindset required at every stage to show the fuck up as the go-to person in your industry.

What this means for you is that you grow WITH your business instead of fighting an out of control beast every step of the way.

Answer me this Darling:
What will it feel like to wake up each day knowing exactly what to do next?
To have more than enough time to do all your business activities, train your body, rest when you're tired, eat proper meals, play with your loved ones AND have the energy to ENJOY all of these?
To know exactly where to find your clients and how to have the powerful conversations without ever feeling salesy or manipulating?
What will it feel like to pay your bills on time and never again stress about money?
To be surrounded by your peers who understand you, to feel like you finally found a place where you belong?
What will it feel like to be fully supported every step of the way???
I want you to know that all of this truly IS possible for you.

What most business owners miss is the fact that 90% of the game, is an inside job. This is also where most business programs fall short.

On the other hand, it's no use to be a creative machine with a mind sharp as a ninja blade, yet you have no business structures in place to grow your company and receive money.



MONTH ONE – 150% ROI, 2 NEW CLIENTS, A HOME AND LOVE!
Meet Monica,
Digital Marketer
Single Mom of Three
Closet-singer
General high-vibe badass
Right from the start it was clear that this biz babe was ready for some massive transformation. However years of doing 'step-by-step' courses had left her disconnected from her creative self, worn down some of her confidence, and had her living with some pretty shitty habits. Not to mention the fact that her language was constantly sabotaging her success.

She was tired from a constant emotional rollercoaster, lonely from being surrounded by the naysayers, and still, she was committed to her success.

For the past three weeks, Monica has simply shown the fuck up on the trainings, taken all that she's learned thus far, implemented the unspoken key to unlocking massive productivity in less time than she thought was possible, and receiving results!
And then…
24 hours later…


WHO'S THE PROGRAM FOR?
Mindset, Business & Money is for
Purpose-driven entrepreneurs who know they are a cut above the rest.
Serious AF entrepreneurs who are done treating their business like a hobby and ready to make money!
No BS entrepreneurs who have a zero excuses policy.
Courageous entrepreneurs who feel the fear and do it anyway.
High performance entrepreneurs who understand the importance of surrounding themselves with like-minded success driven people who will challenge them to bring it relentlessly.
Abundance conscious entrepreneurs who believe in the power of collaboration and who love to celebrate the success of others.
WHAT YOU'LL FIND:
I share with you everything from mindset to business strategy which means you'll THINK like a badass business owner and SHOW UP with confidence, closing more sales, making more money, and also have the practical side down pat so you feel supported every day.


THIS PROGRAM IS PROBABLY NOT FOR YOU IF:
You are uncomfortable with looking at your mindset and energetic approaches to business that complement and balance the more strategic side of things
The monthly investment will cause financial hardship or leave you with no funds for investing in other areas of your business
You are looking for a magic wand, something outside of yourself to make your business goals manifest – you will have access to resources, guidance and wholehearted support, but your success is ultimately up to you and the actions you choose to consistently take
Honestly, if you're in business and you're not yet cracking the consistent $10k per month mark, you'd be freakin' crazy NOT to join!

And I'm not just saying this to make it hurt.

I'm saying it because for more than two decades I've seen businesses come and go like a hurricane!
I KNOW the difference between those who make it and those who don't, is coaching and mentoring.
Those who stubbornly insist on doing it themselves, simply fade away.

Seriously Sweetheart, if you're in it for the long run and you're determined to succeed,

If you're just done with the feast and famine and ready to build an empire on your terms,

If you're sick and tired of people treating your business like a hobby,

Then why the hell would you consider NOT joining?

And if you're saying you can't afford THIS level of investment in building your FUTURE,

You NEED to get your arse in this program!

This is the LOWEST investment, HIGHEST value program you will EVER find.

If you're telling yourself you don't have the time to join,

You're basically saying you don't have time to build a business as that is exactly what we're doing over the next 6 months.
When I first went into business for myself, I honestly didn't have a fuckign clue what it would take for me to be truly successful.
Yes, I built that baby with a landline phone, an ancient desktop computer, in a freezing outhouse from zero to six figures in my first year through sheer hard work, determination and an ocean of tears.
But I wasn't successful.
I was puking most days,
Absolutely exhausted
Working until 8 pm at night and then getting up at 2 am to do it all again.
Finally there came a breaking point where I realised it was simply not sustainable.
Something had to give.
I had two toddlers whom I never saw,
A husband who thought I had gone stark-raving mad,
And my body was literally caving in.
Still, going back to a 9 – 5 job, was a thought worse than death.
So instead, I took the time to figure this shit out!
I learned through many many many mistakes how to grow my business with a solid team, infrastructure, and loyal client relationships.
From there I went on to building my second business as a life and mindset coach whilst spending more time with my kids with whom I have a wonderful relationship, became an IronMan athlete and moved countries without ever burning out again.
I learned that for you to become truly successful, you had to play the internal AND external games.
You have to understand that there's certain business fundamentals that's non-negotiable, but they're not as fucking complicated as so many make them out to be. Especially not in the beginning of building your business.
And then there's the mindset piece that has to support your journey every step of the way otherwise you're just going to be swimming upstream, giving it all you've got and getting nowhere fast.
Today, I get to wake up excited and go to bed satisfied.
I believe every entrepreneur deserves to live a life of thrive.
I BELIEVE YOU DESERVE TO LIVE A LIFE WHERE YOU FEEL INSPIRED, SUPPORTED AND TRULY ALIVE.
Where you get to do what you want, where you want, when you want, with whom you want and in the way that lights you up.
If you're NOT there yet, it's because you simply don't know what you don't know.
Why the fuck would you waste YEARS trying to figure out what I can teach you in six months?
That just makes no success sense.
Your Instructor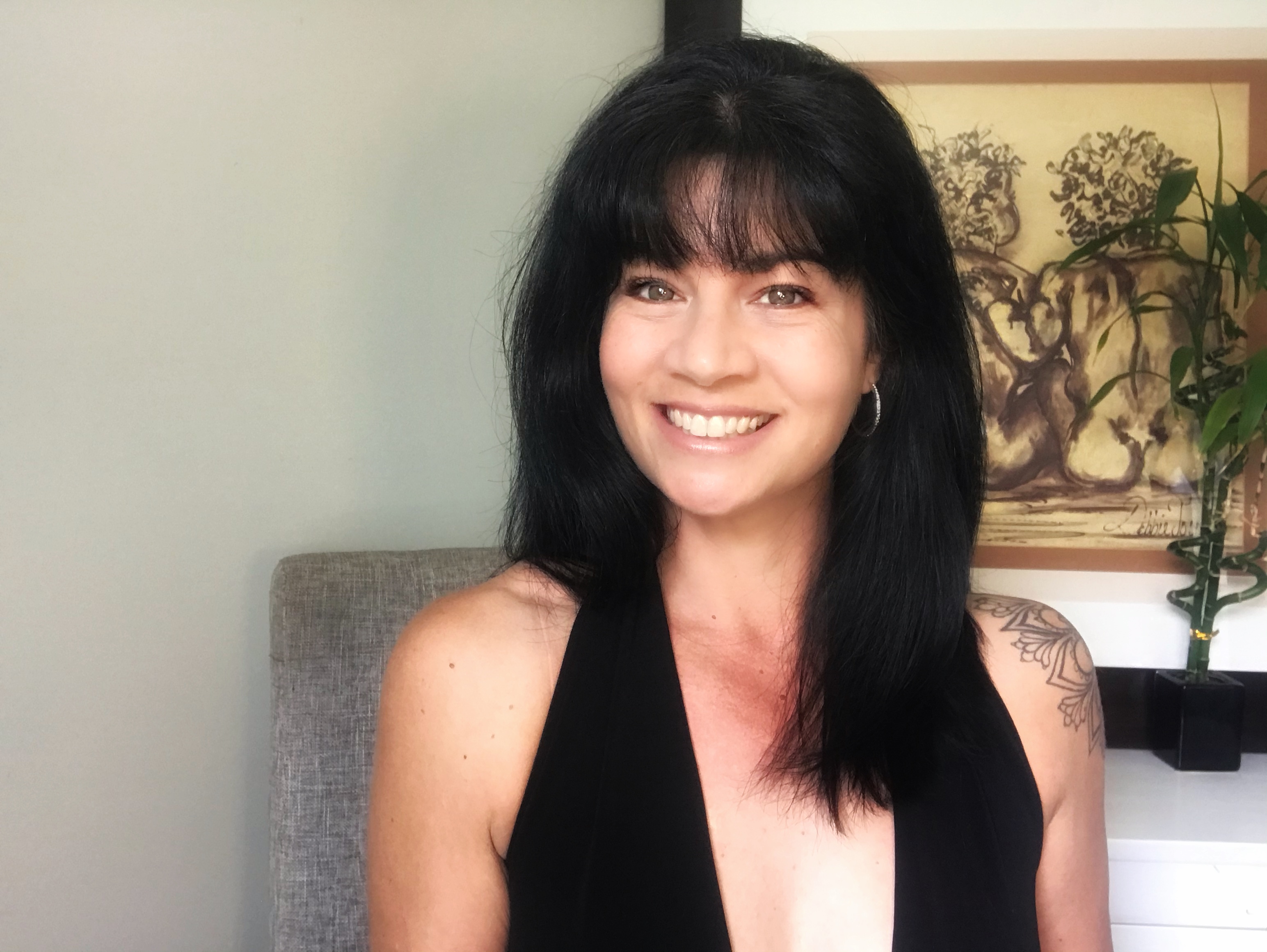 You Are ENOUGH! You Are POWERFUL! You Have VALUE! You Have Purpose.
THE REALIZATION YOU'RE CO-CREATING EVERY MOLECULE OF YOUR LIFE, AND THE AUDACITY TO LET YOUR SOUL RESURFACE SETS YOU FREE.
I believe in becoming a master in your craft: leaving behind averageness, living an inspiring (and sometimes terrifying) existence.
A life where body, mind and soul are connected and work together to build you into one of the elite.
What that requires:
Less hand-holding and more truth telling
Eradication of the mediocrity epidemic and victim mentality
Deep inner work and aligned action
I'm Anel, Instigator of a Thrive Evolution for Alpha Females, and I believe you deserve far more than the bullshit handed to you on a daily basis. I want every person to aim higher, go further and be-phenomenally-happy.
You, my darling, were born for the magnificent purpose of enriching other lives and every day you choose to play into excuses, fears, or frustrations, someone else is hurting because you haven't stepped into your power.
Here's the good news:
At any moment, you can turn on your power and change, because you are ready – and strong enough – to live a real, raw, fulfilling life.
Frequently Asked Questions
When does the course start and finish?
The course starts now and never ends! It is a completely self-paced online course - you decide when you start and when you finish.
How long do I have access to the course?
How does lifetime access sound? After enrolling, you have unlimited access to this course for as long as you like - across any and all devices you own.