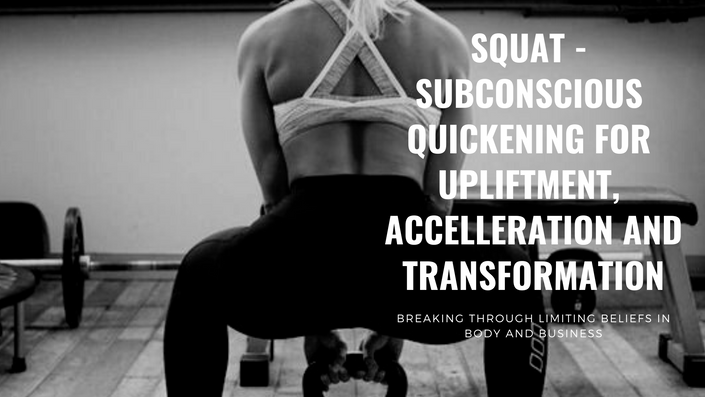 SQUAT
SQUAT - Subconscious Quickening for Upliftment, Accelleration and Transformation
Enroll in Course
IRONMEN KNOW WHAT IT TAKES TO MAKE IT.
NOW YOU DO TOO.
In order to survive the courses they put their bodies through, their minds have to be steeled to take on the pressures put on them. From the 3.8 km swims that defies logic to the 180 km bike rides that torture their legs and backs to the 42.2 km runs that drain every ounce of energy from their bodies.
And it's the one reason that most entrepreneurs don't make it.
Their minds aren't ready for the course it'll be put through in order to make bank.
This program changes that.
Take on growth like a champ


* Master strategies and tactics that don't allow your mind to give up on your goals
* Meet the challenges of working on your own and exceed them like a true powerhouse
* Release the doubts of your abilities
* And get a tighter ass in the process
This is literally the Wax-On/Wax-Off Method of mastering your monkey mind. You think you're walking out of here with Beyonce's ass, but you're walking out of this challenge knowing how to win at anything.


The SQUAT Program is a five week program that will transform your body, your business, your life through changing your mind-set.

The reason why so many people struggle to get back to their true inner power is they have forgotten what standards of excellence look like, have stopped believing in their true potential, and are desperately trying to find the magic potion that will make it all better.
SQUAT is the real deal.
It is getting you back to what matters – YOU.
For so many years I studied every course and book I could lay my hands on in the attempt to break through the frustrating barriers that suffocated me. It was only when I discovered the power of my body that I finally started making quantum leaps.
I constructed the formula for an Indestructible Mind-set by which I now conduct my entire life. It is a process that I follow with every goal that I set. It is founded in ancient wisdom and values that serve the elite performers in every field.
I know it will serve you.
My clients who followed the program full out have yielded the following results which you can have too:
A lifted ass and lifted spirit

A rekindled fire in your belly for your business

Improved scheduling to work more efficiently and get more done

A deeper understanding of the value of rest and work cycles in growing your business as quickly as possible

To reconnect with your inner wisdom and make more powerful business decisions

Going from just another dreamer to a powerful creator of desires

Increased self-confidence leading to high-end client attraction

Influx of business opportunities and making money
How will you know this course is right for you?
You know because you are the person who is done settling for average results in any aspect of your life.
You know because you are the person who is starving for success, for luxury, for authentic power.
You know because you are so sick and tired of existence that you are prepared to do whatever it takes to leave all this shit behind and truly thrive amongst your peers.
What is the nitty-gritty of the course?
You are going to squat as if your life depends on it – because it does.
During the five weeks I am going to teach you how to become the guy/girl who does 250 squats in a single session. Not only will you be doing the squats, but you will have the mind-set, the routines, the way of thinking, the excellent planning skills, the strong boundaries, the standards of excellence, the purposeful living.
During this time you will heal your relationships with time, money and people. You will heal your relationship with your body and start working with him/her instead of against him/her.
At the end of the course you will understand the power of journaling and it will be your new normal to start your day. You will be trained in active meditation – finding those elusive answers by shutting off your mind and focusing on your squats. You will no longer move away from pain but instead learn how to read the messages from pain so that you can course adjust and still achieve your greatest desires.
Now let's talk woo-woo. Stay with me because this shit is real.
Everything is energy. You create your world through the energy in your thoughts which changes the energy in you chakras (energy bodies) which impacts the energy of your world. One of the reasons why I use squats in this program is that it activates your root chakra which not only harnesses your basic desires, but also wealth creation; as well as your solar plexus chakra through the increase of core strength which is where our personal power resides. That's right! You become more confident, more powerful, and make more money.
What is the regime?
Module One:
Understanding the Purpose behind your desired outcomes

Planning for success

The power of journaling

Guided Journal

The Science of Getting Rich
Module Two:
The Four Pillars of an Indestructible Mind-set ensuring success

Squats

Guided Journal
Module Three:
The power of our relationships and how to alleviate the pain by dropping the judgement

Byron Katie "Judge Your Neighbor"

Squats

Guided Journal
Module Four:
The gift of the Navy Seal philosophy

Success through details

Squats

Guided Journal

Power move to increase your wealth creation intensity
Module Five:
Connecting the dots between squats and your life

Setting the next goals

The importance of Celebration

Squats

Guided Journal
BONUS EXTRAS:
Comprehensive eating plan for the busy individual who wants it all

Life Audit Worksheet
Who is this course not for?
Did you know that only 3% of people actually implement what they learn? If you are one of the 97% who are addicted to courses and who have an inbox of information that would put the New York Public Library to shame but you do not implement and integrate this in your life, this course is NOT for you.
This course is NOT for you if you are looking for something 'out there' to fix you. What you put in is what you get out Darling. The deeper you are prepared to look within, the more powerful the results you manifest outwardly.
This course is NOT for you if you want to play around on the surface and expect epic lasting results. You must be prepared to put in the work because you want the results.
This course is NOT for you if you think that you can do this once off and then match the success of Madonna. Instead this course is for the person who understands that foundation is everything and this course is that foundation for you to continue building on.
People underestimate their power in creating their lives. Everything that you see in your world is directly impacted by you. By your values, your subconscious beliefs, your words and your thoughts. Yet trying to figure out all that shit can take decades. If you are anything like me, you are prepared to do whatever it takes but you demand to see results. By using your body to go where you have never gone before, you can bypass the years of introspection and therapy and sort out the shit that is holding you back NOW!
Insanity is defined as doing the same thing over and over and expecting different results. So if you are ready for a radical transformation, it is time for you to try doing it radically different.
SQUAT
Your Instructor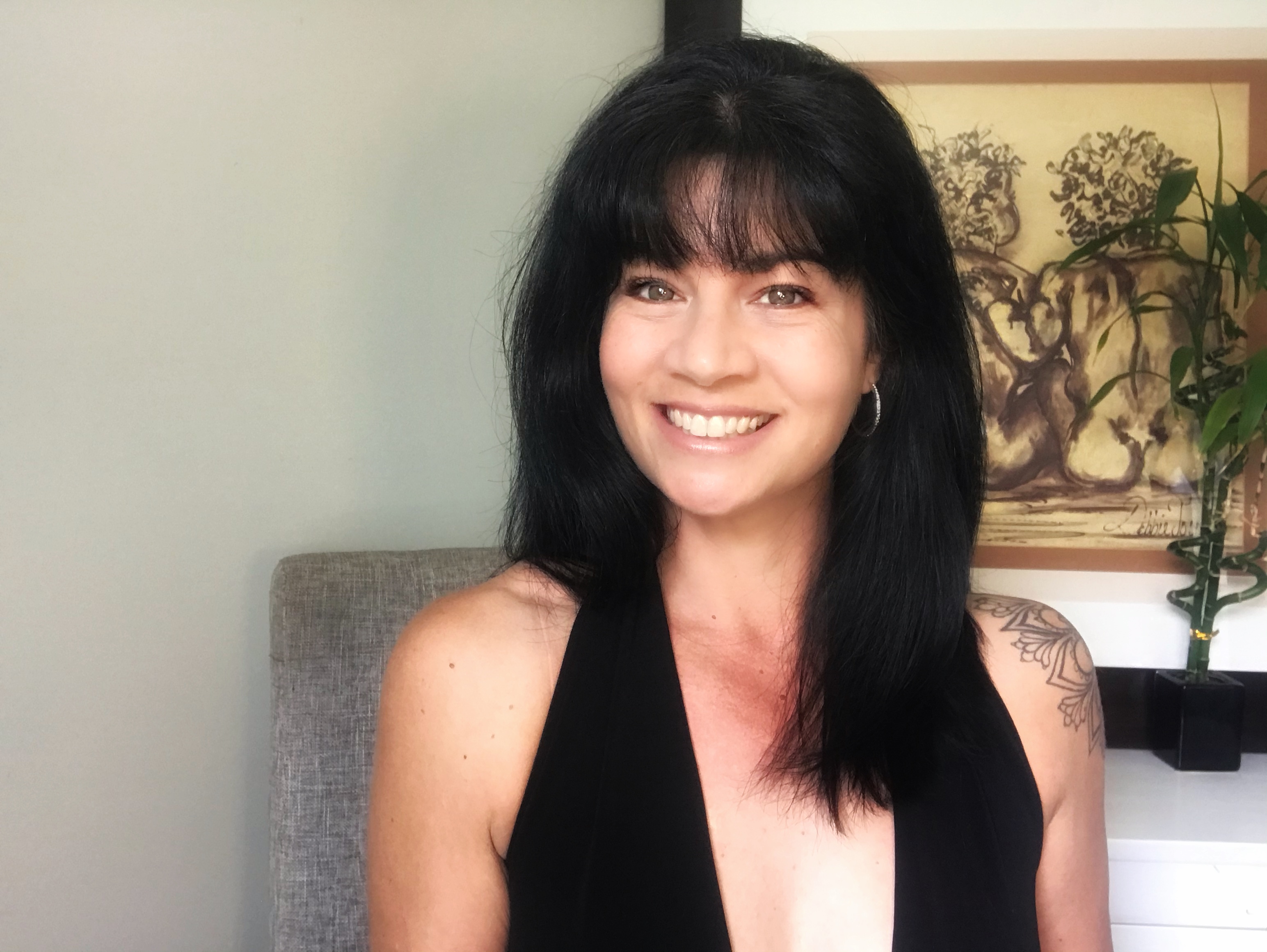 You Are ENOUGH! You Are POWERFUL! You Have VALUE! You Have Purpose.
THE REALIZATION YOU'RE CO-CREATING EVERY MOLECULE OF YOUR LIFE, AND THE AUDACITY TO LET YOUR SOUL RESURFACE SETS YOU FREE.
I believe in becoming a master in your craft: leaving behind averageness, living an inspiring (and sometimes terrifying) existence.
A life where body, mind and soul are connected and work together to build you into one of the elite.
What that requires:
Less hand-holding and more truth telling
Eradication of the mediocrity epidemic and victim mentality
Deep inner work and aligned action
I'm Anel, Instigator of a Thrive Evolution for Alpha Females, and I believe you deserve far more than the bullshit handed to you on a daily basis. I want every person to aim higher, go further and be-phenomenally-happy.
You, my darling, were born for the magnificent purpose of enriching other lives and every day you choose to play into excuses, fears, or frustrations, someone else is hurting because you haven't stepped into your power.
Here's the good news:
At any moment, you can turn on your power and change, because you are ready – and strong enough – to live a real, raw, fulfilling life.
Frequently Asked Questions
When does the course start and finish?
The course starts now and never ends! It is a completely self-paced online course - you decide when you start and when you finish.
How long do I have access to the course?
How does lifetime access sound? After enrolling, you have unlimited access to this course for as long as you like - across any and all devices you own.